How do people live in the Amazon rainforest? What it's like to live in the Amazon jungle?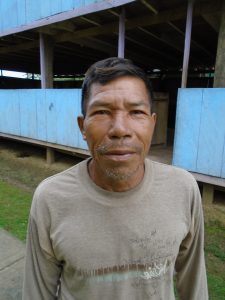 On March, 2017 we went to Santa Maria de Fatima community, located in the Amazon river and we talked with Don Julio to share how Amazon rainforest people live.
Don Julio is part of a group within the community that is in charge of developing this area in the context of sustainable ecotourism.
He shared some insights with us in how people live in his community.
What is your full name?
My name is Julio Cahuachi Sanda.
How old are you?
I'm 67 years old.
How long have you been living in the Santa Maria de Fatima community?
I've been living here my whole life, since 1950, the year I was born. I've lived my childhood, when i was young and, well, now I'm an elder.
I'm permanently here, I haven't been out that much, just to work in some other places. Mostly I dedicate myself to my community.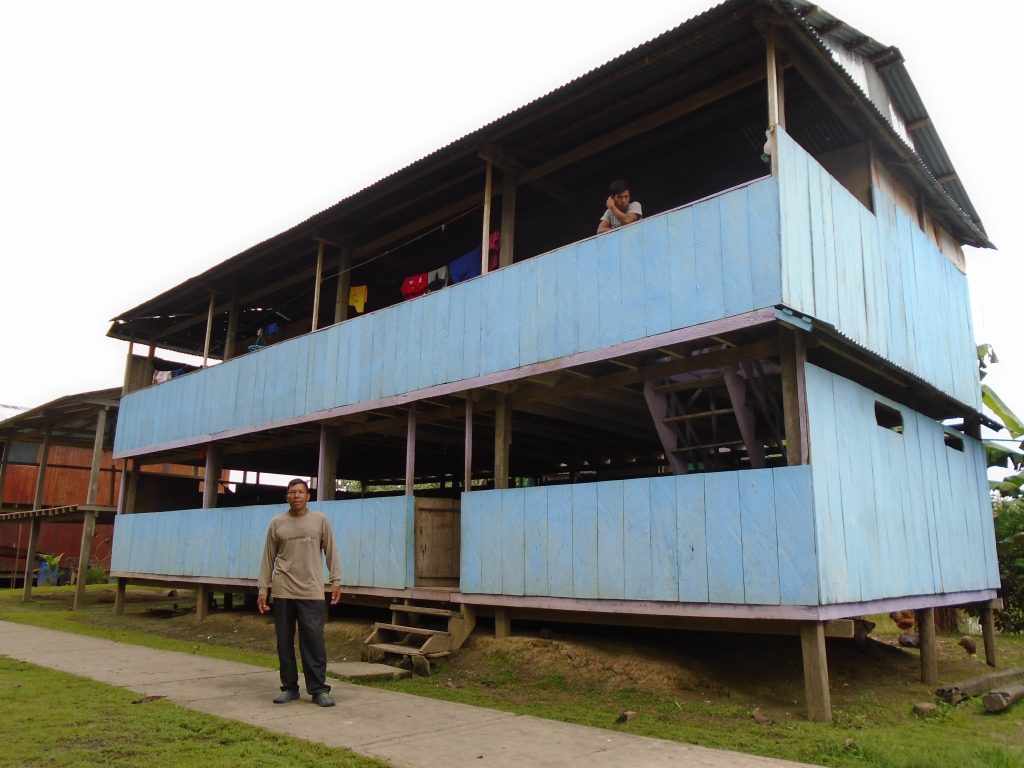 What is your role in the community?
I work permanently with my group, we are about 20 people working in this paradise -I'm going to just call it like that, he says-. We have an environmental conservation area and we love that our tourist friends visit us and go deep into the Amazon jungle. Usually they enter in the afternoon and they come back in the morning after staying in the jungle.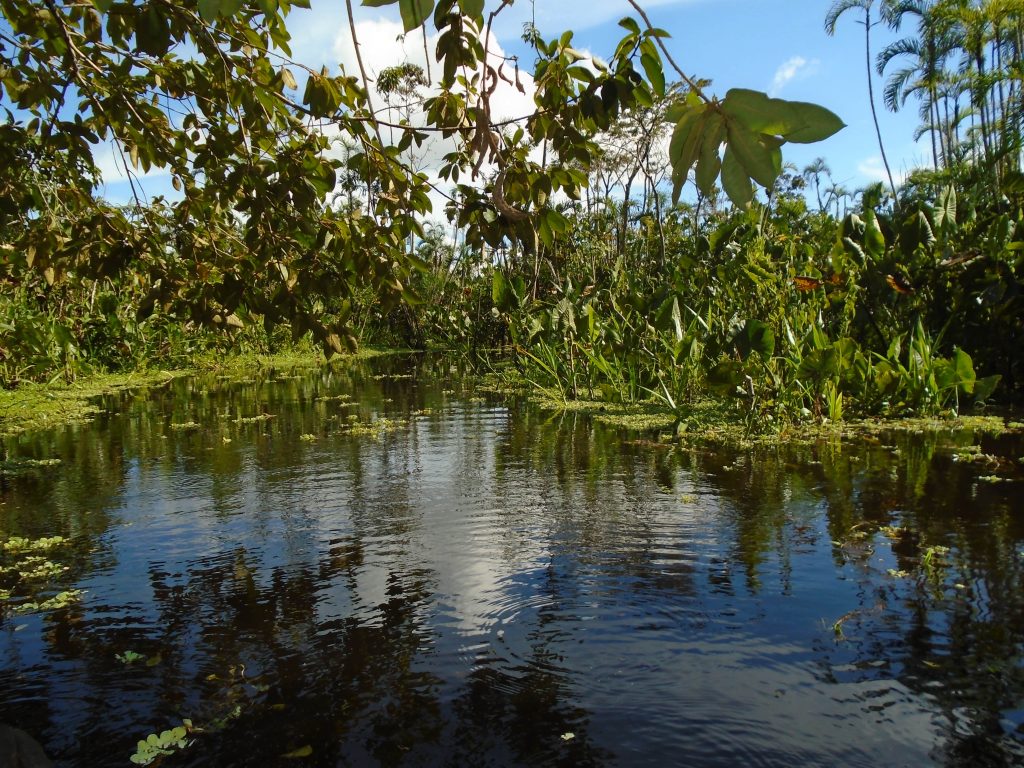 Which animals can we find in the surroundings of Santa Maria de Fatima?
The jungle here is really charming. Many times you find animals like monkeys. We have 2 types here, the mono ardilla (squirrel monkey) and the cervecerita (pichico pardo, saddle back tamarin), that has a white mouth.
By night while walking you can find snakes in some ocassions, frogs like the sapo hualo and others.
Of the birds you can see here, the Herons are the most known?
Yes, the herons and the shansho (hoatzin). In the season you can find snowy egrett (garza blanca), white and brown boat billed herons (huapapa blanca y huapapa marron) and others.


When it's the best time for seeing Herons?
The best season it's from May until September.
How many people live in Santa Maria de Fatima?
In the community we are 65 families. Older than 18 years are considered part of the community. Counting childs and adults we are 232 persons.
What do you do for a living?
Here the work we have is the agriculture and fishing. We sow so we can produce banana, yuca, corn and other vegetables.
What do you like the most of living here?
I like my community a lot. I love living here and that is why I stay here.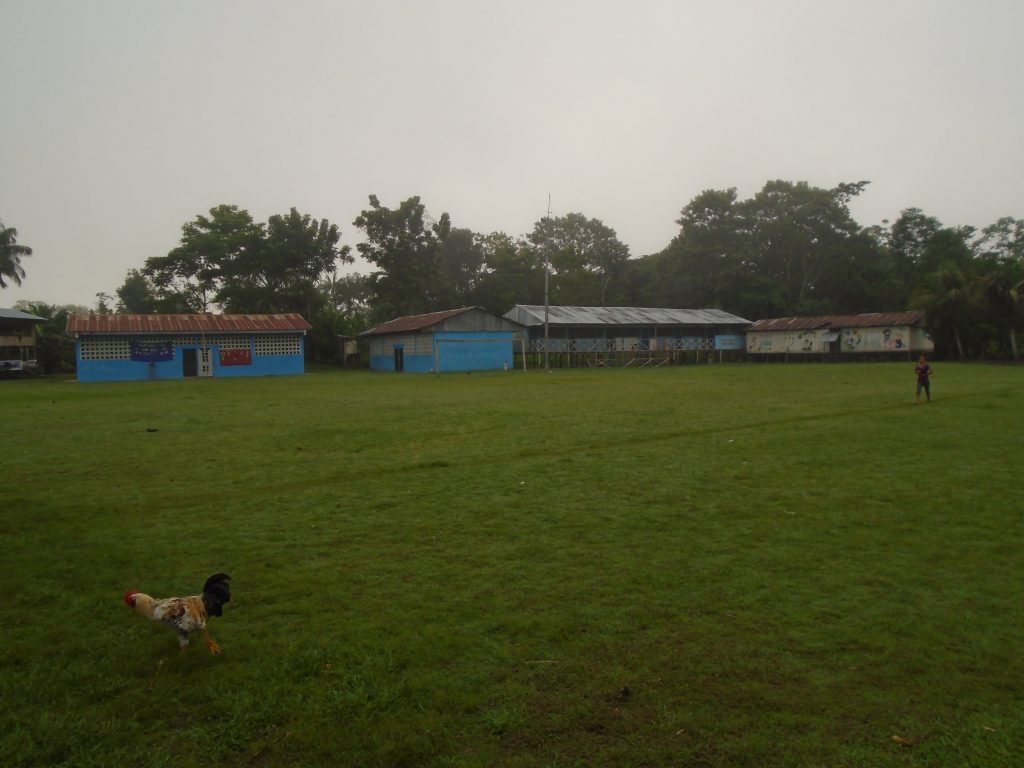 What are the problems that your community has?
We need many things here to improve. For example, an infrastructure to receive our friends that visit us like a community house, between other things that we have permanently delayed because we just can't.
Do you feel supported by the regional government?
No. We belong to the Belen district but politically we belong to the Indiana district. In election times we go to Indiana, and to the Belen district, only 2 or 3 people go.
For example, in front of my house, there are documents for making a new local building but that has been like that for 3 years. The thing is we don't have support.

What is the thing that visitors most like when they come?
I'm one of the local guides, when the visitors come I come with them and show them the jungle. They say to me that this place is charming.
What message would you like to give to the world, to the people who read this?
I would give a message to our tourist friends:
Visit our community, we will be glad to welcome you.
Thank you, Don Julio
Thank you, good day.
---
We are in the process of updating our tours in the Amazon river to include this destination. If you wanna visit them just send us a message. We strongly believe in the development of communities throught practices of self leadership and sustainable eco tourism. That's why we support them.
If you wanna contact Santa Maria de Fatima community you can do so through their Facebook page
This is the first post of a series showing some perspectives from Amazon rainforest people.
Interview by Luis Bustamante